From the i360 Call or Walk apps, volunteers with the Volunteer: Voter Look Up permission can view contact details including phone, date of birth, primary/general voter history; party registration (if applicable*), and modeled affinity**.
*Multiple states, including Texas and Virginia, do not provide Party Registration.
**For volunteers who want to see party and/or modeled affinity, you must have the volunteer permission for Volunteer: Voter Look-Up: Party Reg assigned.
Ways to View Contact Details
Please review other materials on i360 Call or Walk first if you are unfamiliar with how to get to the pages in these screenshots.
Information Icon
The information icon is available once you connect to a target in the Call app, or select a household in the Walk app. An 'i' icon will appear next to the voter's name. Select this option to view their contact details.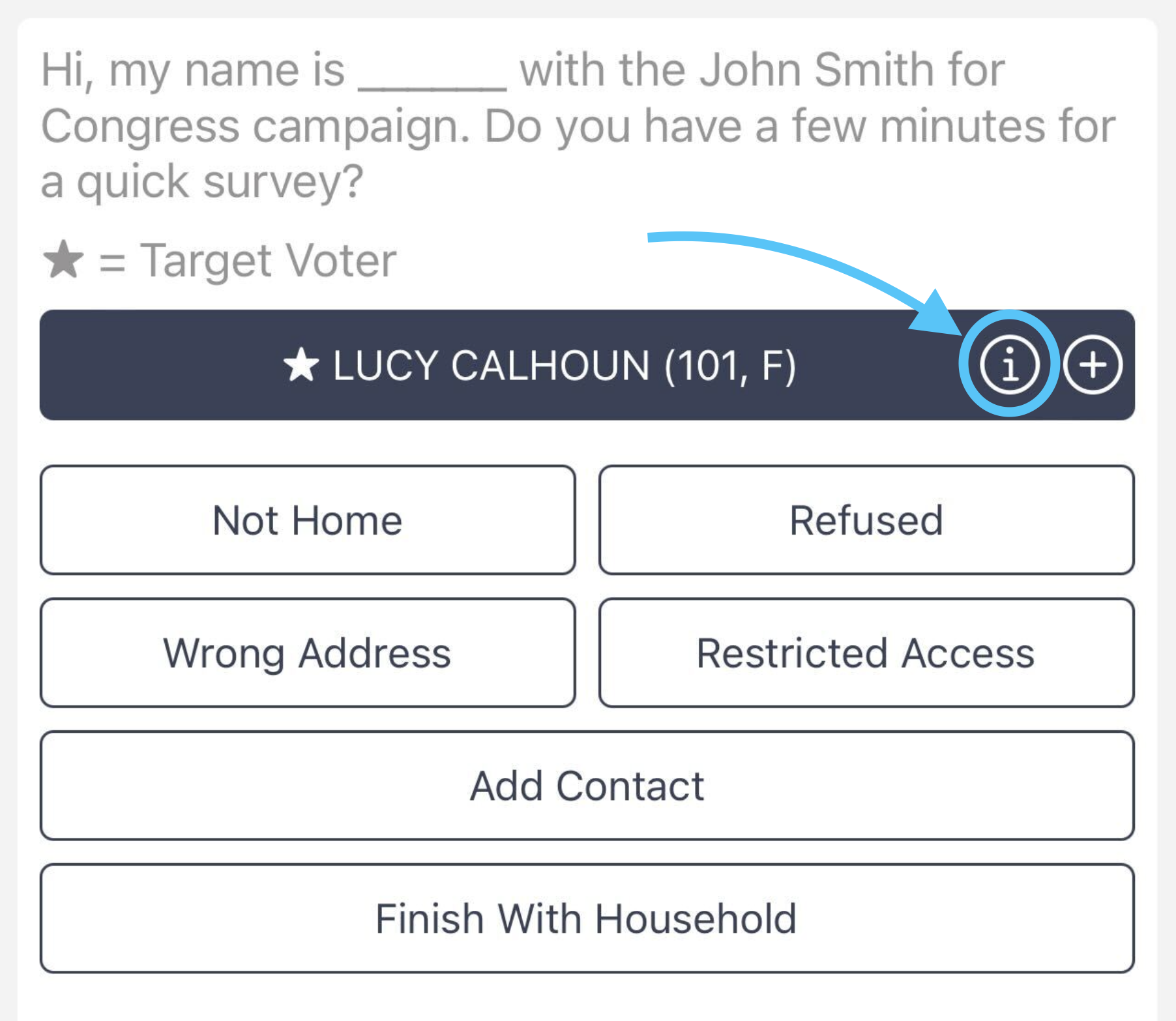 View
You can also see this same contact details page once you've selected a target in the household. Select 'View' on this page to review details.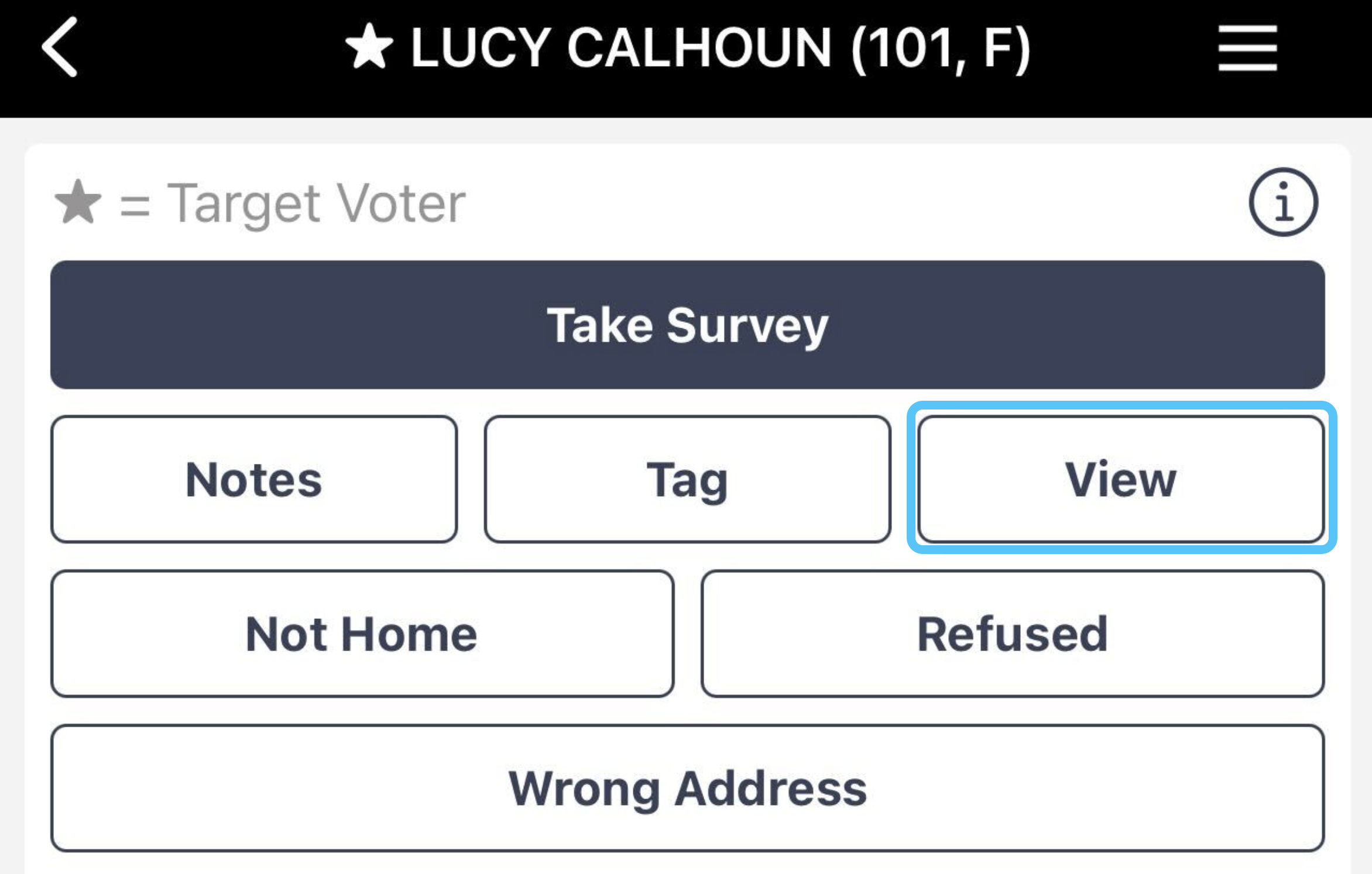 Available Contact Details
Fields provided on the voter profile page include:
Mobile
Landline
Age
Gender
Email
Date of Birth
Party Registration
Modeled Affinity
Congressional District
Last Four General Elections
Last Four Primary Elections
Precinct
Registration Status
State Senate District
County
Volunteer Status
Please note: This information is obtained directly from state voter files. It is unlikely that all fields will be available for all contacts.