The Client Services team at i360 has a number of resources available for all types of learners. We recommend exploring our help options for guides (like this one!) to enhance your experience on our platform.
Access Help Resources
All help resources are available from the '?' icon at the top right of your Portal screen. Select the icon to reach the i360 Support team, view help documents in the i360 Help Center, go through full trainings in the i360 Training Center, or submit an idea under Provide Feedback.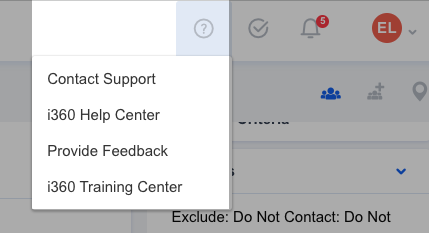 Contact Support
Clicking 'Contact Support' will enable an automated chat box where you can do a quick search of a question you'd like answered. If you can't find what you're looking for, click Get In Touch to talk to a Client Services team member. The support team is also available to answer your questions via email. Regular business hours are Monday through Friday, 9am to 6pm, but typically vary during election years.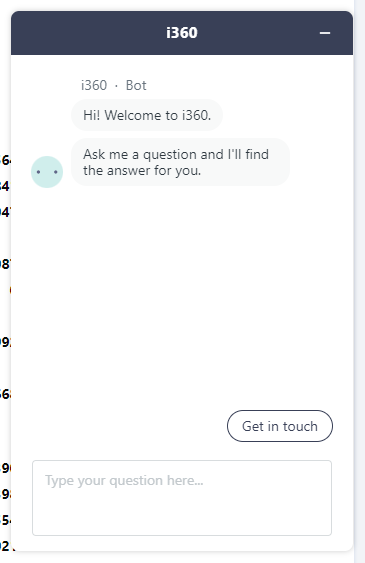 i360 Help Center
The Help Center is a resource for help documentation on various tools and tasks in the i360 Portal (like this guide!). Our team is regularly creating new guides, so continue to check back. If you have any suggestions for guides that would be helpful to your campaign or organization, please reach out and let us know.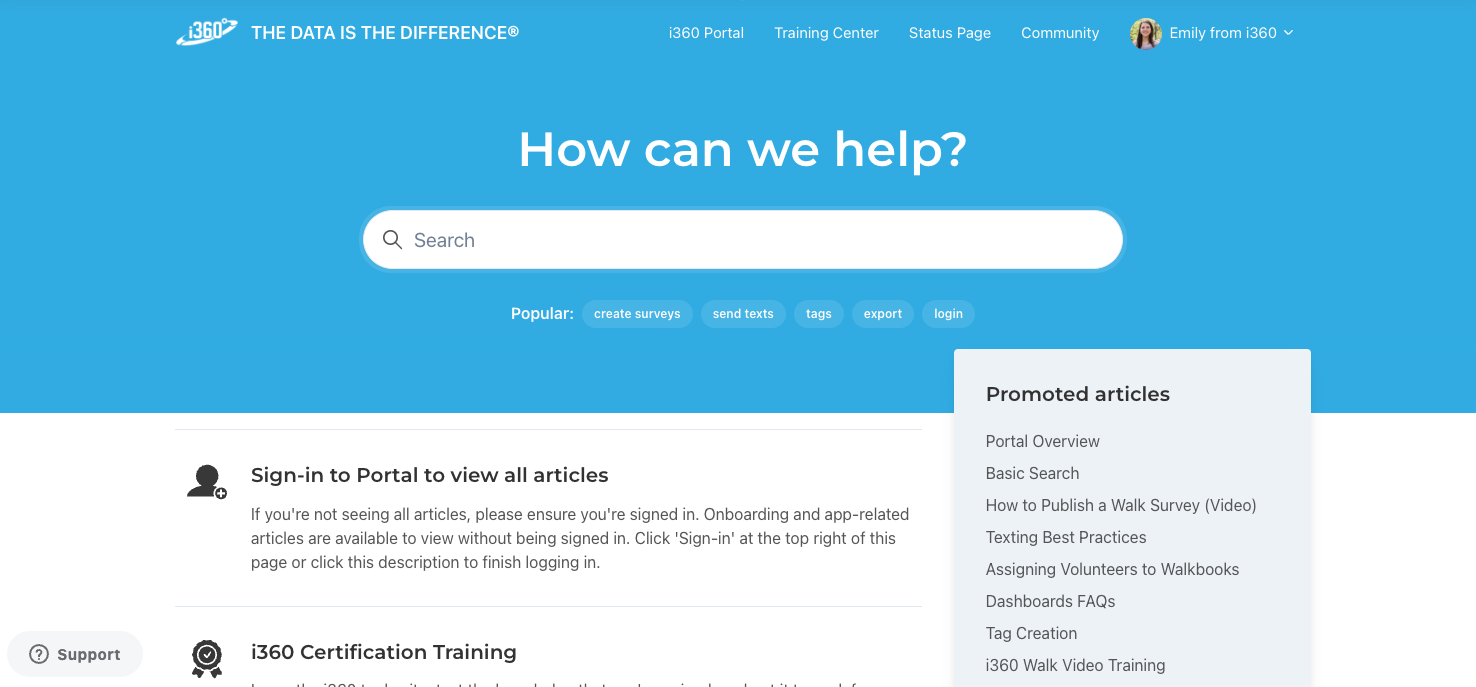 i360 Training Center
The Training Center provides in-depth trainings for various tasks including imports, call script building, and creating searches. Trainings are supplemented with additional materials including interactive activities, videos, and animated graphics.
Become a Certified Expert in our newest i360 Certification Training here.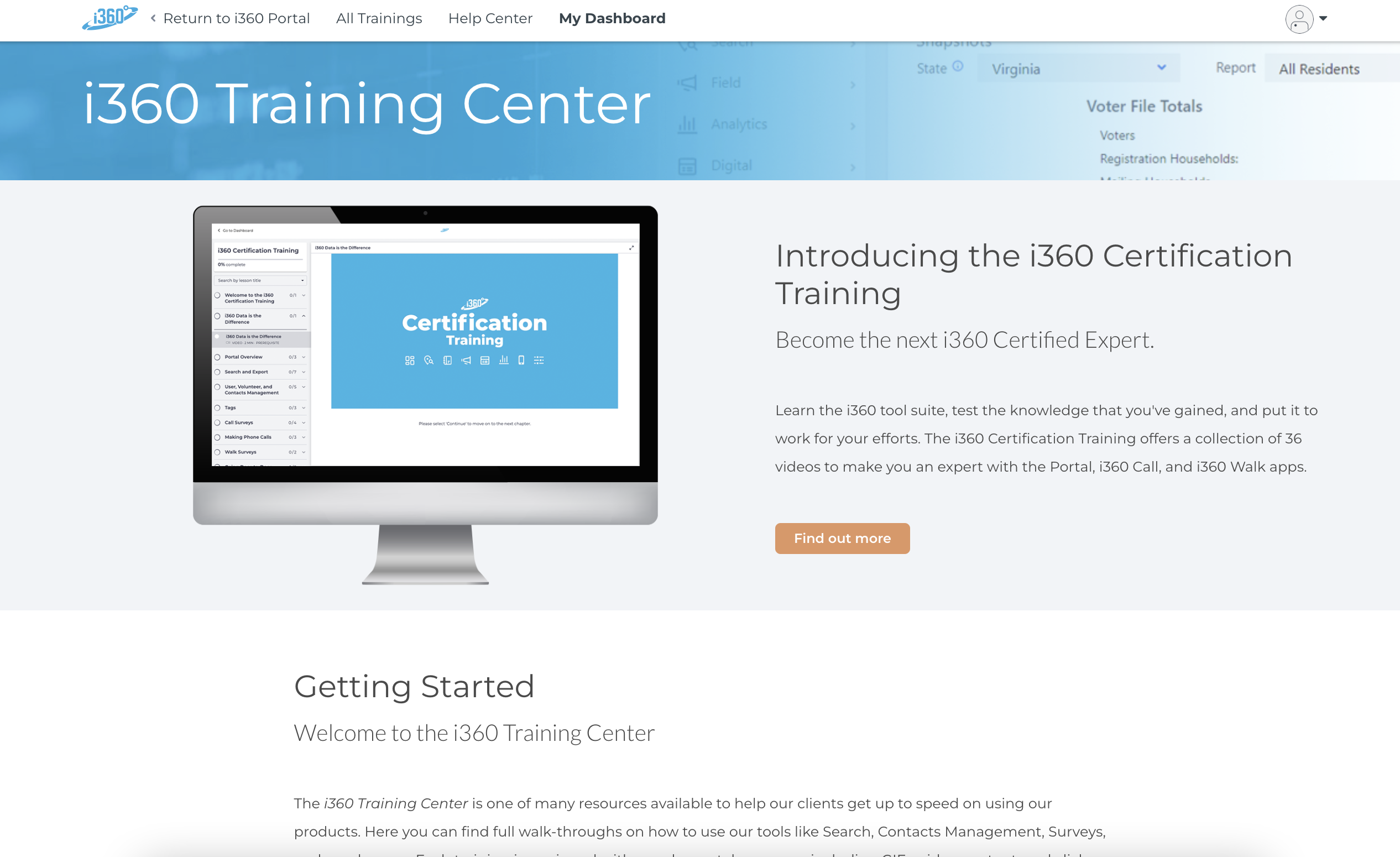 Help us keep up with articles!
Broken link or information out-of-date? Please let us know if an article needs work by submitting a note with link here.